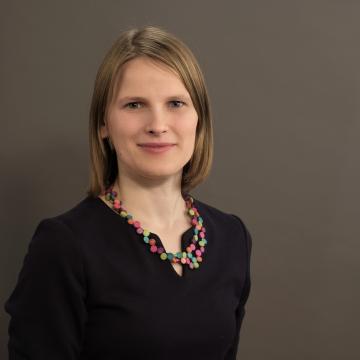 Department of Library and Information Science and Book Studies
Asst. Prof. Katarina Švab
Peer-reviewed journal papers (selected)
Pisanski, J., & Švab, K. (2021). Evaluating Public Library Events using a Combination of Methods. Libri, 71(1), 65-75.
Švab, K., & Merčun, T. (2021). Uporabniška izkušnja v COBISS+ = COBISS+ user experience. Organizacija znanja, 26(1-2), 2126003. https://doi.org/10.3359/oz2126003
Švab, K. (2018). The opinion of public and academic librarians on the necessary changes in the library catalogue. Knjižnica. Revija za področje bibliotekarstva in informacijske znanosti, 62(3).
Pisanski, J., & Švab, K. (2018). The curious case of travel-related events in public libraries. Libellarium: časopis za istraživanja u području informacijskih i srodnih znanosti, 11(1), 57-70.
Budanović, M. P., Švab, K., & Žumer, M. (2018). The gap between users and cataloguers: perception of importance of bibliographic data for required reading and leisure reading. Libellarium: journal for the research of writing, books, and cultural heritage institutions, 11(1).
Švab, K., & Žumer, M. (2015). The value of a library catalog for selecting children's picture books. Cataloging & Classification Quarterly, 53(7), 717-737.
Merčun, T., Švab, K., Harej, V., & Žumer, M. (2013). Creating better library information systems: The Road to FRBR-Land. Information Research: An International Electronic Journal, 18(3). http://InformationR.net/ir/18-3/colis/paperC07.html